Welcome from the Interim Vice Chancellor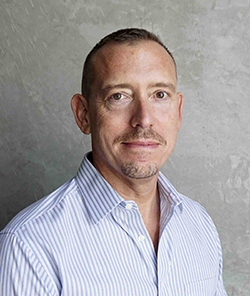 Student Academic Affairs (SAA) offers a wide range of vital services that help our talented students and scholars thrive, and that support our faculty in creating the optimal environment for learning and professional development.
Our 18 functional units collaborate to provide academic, personal, and professional development resources from financial aid to health and counseling, and from classroom learning resources to career planning workshops.
My dedicated staff members strive to meet the varied needs of our diverse campus community, which includes international students and scholars; students with children; students who were the first in their families to attend college; and students with disabilities. SAA also encourages student and scholar involvement by supporting student government as well as campus clubs and organizations.
In sum, the SAA team supports everyone who comes to UCSF to learn and grow — from their first day on campus through the launch of their career. SAA even sponsors programs that help prepare young people for admission to college and encourage them to pursue careers in the health sciences.
I invite you to explore the many services offered by the units that comprise SAA, and I encourage you to reach out to us during your time at UCSF.  We are here for you!
Bill Lindstaedt, MS
Interim Vice Chancellor
Student Academic Affairs
and
Assistant Vice Chancellor
Career Advancement, International and Postdoctoral Services
(he/him/his)